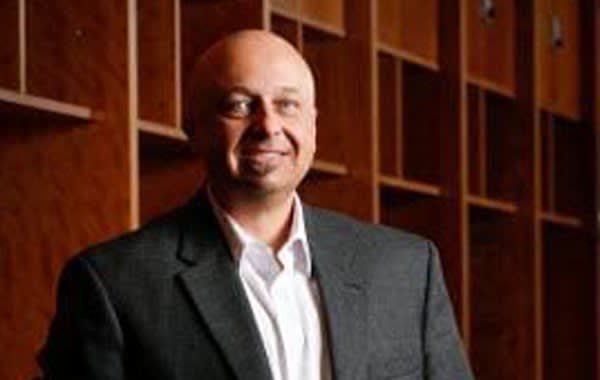 FOUNDER- ANDRESEN & ASSOCIATES, P.C., 04/01/2005
Location:
East Dundee, IL
Phone:
Fax:
(773) 572-6048
Email:
Scott A. Andresen is the founder of Andresen & Associates, P.C., a Chicago-based law firm with a location in East Dundee that focuses its offerings in the areas of sports law, entertainment and the arts, and intellectual property. The firm also has a strong focus in the startup and small entrepreneur space, addressing the legal needs of new and emerging business owners.
Prior to founding Andresen & Associates, Scott served as in-house legal counsel for the Arena Football League. He also worked for the legal department of the Oakland Raiders and served as Legal Assistant to the Executive Director of the Illinois High School Association.
Scott earned his undergraduate degree from the University of Illinois, Urbana-Champaign, his Doctor of Jurisprudence at the Valparaiso University School of Law, and his Masters of Business Administration from the University of Phoenix. Scott also studied at Cambridge University in England under United States Supreme Court Justice Ruth Bader Ginsberg.
When he is not practicing, Scott is a sports law instructor in Northwestern University's Masters of Sports Administration program. He also provides legal insight and commentary on sports law and sports business topics to national television, radio, print and online media outlets, including the New York Times, Wall Street Journal, Los Angeles Times, Washington Post, Chicago Tribune, Chicago Sun-Times, Tampa Bay Tribune, Seattle Tribune, Reuters, Associated Press, Chicago Daily Law Bulletin, Bleacher Report, ESPN.com, VICE.com, Huffington Post, Courthouse News Service, and AskMen.com.
Scott's ardor and tenaciousness have resulted in him being spotlighted by his peers and the media alike. He is a four-time recipient of the prestigious "Super Lawyer" designation, and a three-time recipient of the "Rising Star" designation, by SuperLawyers in the Entertainment and Sports practice category and has a perfect 10.0 AVVO.com rating.
AREAS OF PRACTICE
Business and Transactional Matters

Licensing and Sponsorships
BAR ADMISSIONS
Illinois, 1999

U.S. District Court Northern District of Illinois, 1999

U.S. Court of Appeals 7th Circuit, 2003

U.S. Supreme Court, 2003

U.S. District Court Eastern District of Wisconsin, 2015
EDUCATION
Valparaiso University School of Law, Valparaiso, Indiana

J.D. - 1999

Honors: First-ever recipient of Entertainment Litigation & Intellectual Property Concentration

The University of Phoenix, Phoenix, Arizona

Masters Business Administration - 2004

University of Illinois, Urbana-Champaign, Illinois

B.A. - 1995

Major: History

Major: Political Science
PUBLISHED WORKS
Vince McMahon Is Rejiggering The XFL, Hoping To Avoid Another Ex-FL, Forbes SportsMoney (Forbes.com), January 25, 2018

California Court Rules High School Player Can 'Take A Knee,' But NFL Situation Is Murkier, Forbes SportsMoney (Forbes.com), January 24, 2018

Go Mediocre Or Go Home: College Football's Need For A Gloriously Mediocre Bowl Game, Forbes SportsMoney (Forbes.com), January 20, 2018

Caddyshock! An Analysis of Hicks, et al v. PGA Tour Inc., Sports Litigation Alert, February 25, 2015

Pom Poms and Picket Lines: Might Professional Cheerleaders Unionize?, Professional Sports and the Law, Volume 5, Issue 4, 2014

When a Wiener Can Make a Team a Loser: The Coomer v. Kansas City Royals Case, Professional Sports and the Law, Volume 5, Issue 3, 2014

The Angel Doth Protest Too Much, Methinks- Jack Clark and His Comment About Albert Pujols, Professional Sports and the Law, Volume 5, Issue 1, 2014

What Can Be Learned From the Settlement Between the Flyers and its Season Ticket Holders?, Professional Sports and the Law, Volume 4, Issue 6, 2014

Vijay Singh Sues PGA Over Doping Allegations: An Analysis, Professional Sports and the Law, Volume 4, Issue 3, 2013

Federal Court Dismisses Pennsylvania Governor's Lawsuit Against NCAA, Sports Litigation Alert, June 14, 2013

Who Does the Green Jacket Belong To?, Sports Litigation Alert, November 23, 2013

Who's Going to Pay the Bills? The Insurance Side of the NFL's Concussion Litigation, Professional Sports and the Law, Volume 4, Issue 1, 2013

Groundhog Day for the United Football League, Sports Litigation Alert, March 22, 2013

Coach Files Suit Against United Football League Founder, Professional Sports and the Law, Volume 3, Issue 5, 2012

What Sports Organizations Can Learn From Oprah?, Professional Sports and the Law, Volume 3, Issue 3, 2013

A CALL FOR DRUG-TESTING OF HIGH SCHOOL STUDENT-ATHLETES, Marquette Sports Law Review, Volume 19, Number 1, Fall 2008, 325, 2008
CLASSES/SEMINARS
Sports Law I, Labor Relations, and Introduction to Marketing the Arts, Columbia College-Chicago, 2005 to 2011

Legal and Ethical Issues In Sports Management/ Sports Law, Northwestern University School of Professional Studies, 2011 to Present

American Sports Law and Sports Business, Academie du Management des Organisations Sportives (France), 2008 to 2010

Miscellaneous Panels, Symposiums, and Seminars Hosted or Presented by, Sports Lawyers Association, American Bar Association, Chicago Bar Association, Milwaukee Bar Association, Duke University School of Law, Marquette University Law School/National Sports Law Institute, University of Illinois College of Law, University of Illinois (Graduate) School of Labor and Employment Relations, DePaul University College of Law, John Marshall Law School, Chicago-Kent College of Law, Loyola University Chicago School of Law, Oklahoma City School of Law, Valparaiso University School of Law, Charleston School of Law, Chapman University Fowler School of Law, Southwestern Law School, Loyola (Los Angeles) Law School, University of Detroit Mercy School of Law, University of Mississippi School of Law, Sport Financial Advisors Association, Sports Event Marketing Experience (SEME), Illinois Sports Business Conference and National Business Institute, 2005 to 2017
HONORS AND AWARDS
Super Lawyers 2022 Illinois "Super Lawyer" in Entertainment and Sports

Super Lawyers 2021 Illinois "Super Lawyer" in Entertainment and Sports

Super Lawyers 2020 Illinois "Super Lawyer" in Entertainment and Sports

Super Lawyers 2019 Illinois "Super Lawyer" in Entertainment and Sports

Super Lawyers 2012 Illinois "Rising Star" in Entertainment and Sports

Super Lawyers 2011 Illinois "Rising Star" in Entertainment and Sports

Super Lawyers 2010 Illinois "Rising Star" in Entertainment and Sports

Perfect 10.0/10.0 Rating on Avvo.com
PROFESSIONAL ASSOCIATIONS AND MEMBERSHIPS
Chicago Bar Association, 2005 to Present

Sports Lawyers Association, Member, 2010 to Present

Illinois State Bar Association, Member

Chicago Bar Association, Lawyer Referral Service Committee, Past Chair 2010-2015

Chicago Bar Association, Sports Law Committee, Past Chair 2010-2017
PAST EMPLOYMENT POSITIONS
Northwestern University School of Professional Studies, Adjunct Professor, 2011 to 2017

Columbia College Chicago, Adjunct Professor, 2005 to 2011

Arena Football League, LLC, Senior Staff Attorney, 2000 to 2005

Oakland Raiders NFL Club, Legal Intern, 1998 to 1998

Illinois High School Association, Legal Intern, 1998 to 1998
PRO BONO ACTIVITIES
Lawyers for the Creative Arts, Pro Bono Volunteer, 2004 to Present

Chicago Sports Academy, Pro Bono Legal Counsel, 2005

American Bar Association, Judge, National Negotiation Competition

Chicago Bar Association, Participant, Practice Tracks Program, Lawyer Referral Service, and Call-A-Lawyer Program, Present

Chicago-Area Law School Consortium, Participant, Meet the Firms Reception, 2007 to 2008

Point of Hope- A Deron Williams Foundation, Event Committee, Illini Hoop Legends for Charity, 2008

Chicago 2016/ World Sport Chicago, Volunteer, 2008

National MS Society ("Super 200" Fundraiser), 2010
ANCILLARY BUSINESSES
Village of East Dundee, Illinois - Trustee (Term: 2017-2021)

Gord Being Gord, NFP - Founder and Executive Director

Dundee-Crown Athletic Hall of Fame - Former Board Member

Village Green of East Dundee - Former Board Member