March 07, 2018
Move to Block Crew Relocation Raises Many Legal Questions
March 07, 2018
Ohio Suit Could Be Latest Roadblock In Effort To Move Crew to Austin

February 21, 2018
Lawyers question UA logo Sharing with Razorback Foundation

February 2, 2018
Experts suggest steps for Michigan State to take in wake of NCAA investigation

November-December, 2017
Fan Seeks to Overcome 'Baseball Rule' and Illinois Statutory Law in Foul Ball Lawsuit Against Cubs and MLB

September 29, 2017
Cubs actively protecting their trademarks in wake of newfound success

September 28, 2017
Fly the W, protect the 'C': Cubs defend trademarks as they defend World Series title

November-December, 2016
Chicago Cubs Take Unlicensed Vendors to Court

September 23, 2016
Cubs, MLB Suit Up to Catch Unauthorized Vendors

May-June 2016
Imbibing Fan a Pain in the Neck at Blackhawks Game

March 2, 2016
Steve Sarkisian's Lawsuit Against USC is Headed for Arbitration

January 28, 2016
Even if the Legal System Passes Over the Blake Griffin Incident, NBA Can Have a Say

December 14, 2015
Warriors Look to Increase Profits with New Arena

October 1, 2015
Former Milwaukee Bucks Cheerleader Files Lawsuit Against Team Over Pay

September 26, 2015
Milwaukee Bucks Cheerleader Sues Team for Poor Wages
September 25, 2015
Ex-Milwaukee Bucks Dancers Sue Team for Poor Wages; Object to Pay

June 16, 2015
Cardinals hackers could face jail time if convicted, legal experts say

June 15, 2015
Tony Romo incident reopens NFL's inconsistent stance on gambling

June 13, 2015
N.F.L.'s Unsteady Stance on a Tricky Gambling Landscape

April 15, 2015
UT Must Tussle With Outsiders for Strong and Smart Trademarks

February 25, 2015
Caddyshock! An Analysis of Hicks, et al. v. PGA Tour Inc.

September-October, 2014
Pom Poms and Picket Lines. Might Professional Cheerleaders Unionize?

September 16, 2014
In League Ruled by Fiat, Response Seen as Flailing

September 2, 2014
Celebrity sports team owners: Where's the value?

July–August, 2014
When a Wiener Can Make a Team a Loser: The Coomer v. KC Royals Case

June 4, 2014
Pat Riley's Other Master Plan: Trademarking 'Three-Peat'

February 09, 2014
Celebrity Sports Team Owners: Where's The Value?

January–February, 2014
What Can Be Learned from Settlement Between Flyers, Season Ticket Holders?

January 14, 2014
The Angel Doth Protest Too Much, Methinks- Jack Clark and His Comment about Pujols

November 29, 2013
Update – Who Does the Green Jacket Belong To?

August 28, 2013
Concussion Case Nears Key Phase for N.F.L.

July–August, 2013
Vijay Singh Sues PGA over Doping Allegations – An Analysis

June 24, 2013
Federal Court Dismisses Pennsylvania Governor's Lawsuit Against NCAA

June 22, 2013
Groundhog Day for the United Football League

March–April, 2013
Who's Going to Pay the Bills? The Insurance Side of the NFL's Concussion Litigation

November–December, 2012
Coach Files Suit Against United Football League Founder

July–August, 2012
What Sports Organizations Can Learn From Oprah

December 21, 2011
NFL, NHL Teams Bet On Casino Construction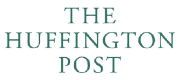 December 19, 2011
Big 12 awaits WVU in 2012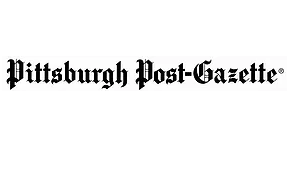 November 21, 2011
NBA Lockout Inspires NASCAR-Style Plan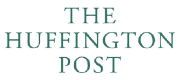 November 1, 2011
WVU suing to leave Big East